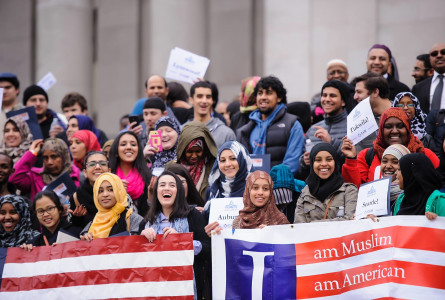 Who We Are
The Council on American-Islamic Relations (CAIR) is a nonprofit 501(c)(3), grassroots civil rights and advocacy group. CAIR is America's largest Islamic civil liberties group, with regional offices nationwide and in Canada. As a chapter, CAIR-WA works hard every day challenging anti-Muslim hate, defending the rights of American Muslims, empowering Muslim families, youth, children and elders to use their voice through mainstream media and lobbying, and building results-focused relationships with leaders in business, academia, labor, faith, and government.
---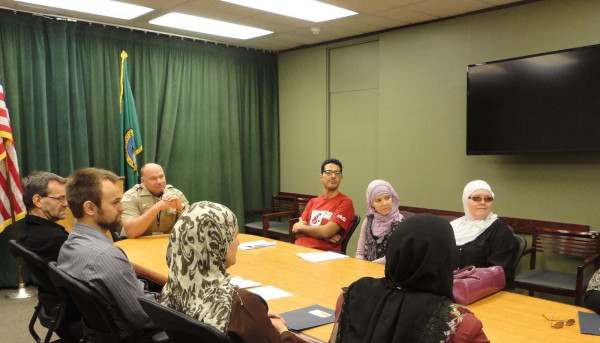 Mission Statement
CAIR's mission is to enhance the understanding of Islam, encourage dialogue, protect civil liberties, empower American Muslims, and build coalitions that promote justice and mutual understanding.
---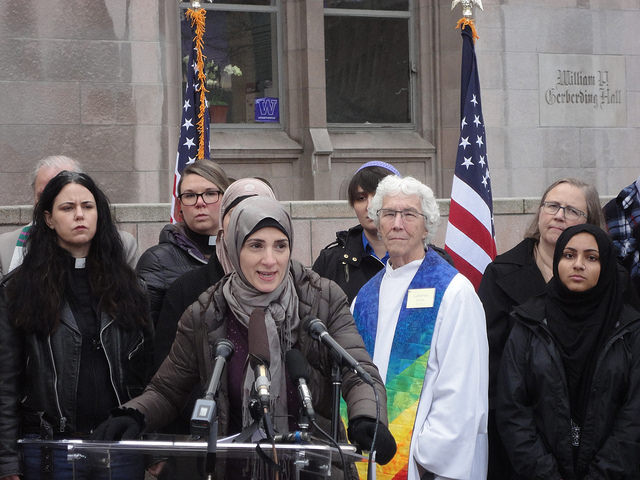 Our History
The Council on American-Islamic Relations (CAIR) is an American organization, founded in 1994 by three Americans - Ibrahim Hooper, Nihad Awad and Omar Ahmad - in America, to defend American Muslims' civil liberties
Since its establishment in 1994, CAIR has worked to promote a positive image of Islam and American Muslims. Through media relations, government relations, education and advocacy, CAIR puts forth an Islamic perspective to ensure the American Muslim voice is represented. In offering this perspective, CAIR seeks to empower the American Muslims and encourage their participation in political and social activism.
CAIR's Seattle office was established in 2002, by Seattle-area activists who saw a need for a center for professional American Muslim activism in Washington State. All of CAIR-WA's funding came from local individual Washington State residents as it does to this day.
---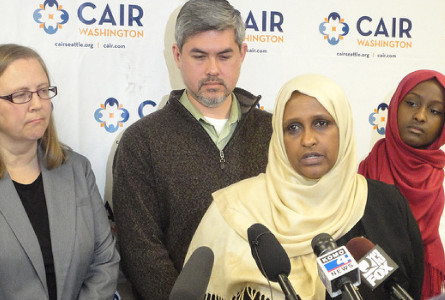 Defending American Muslim Civil Rights
Freedom of religion is a Constitutional right. CAIR-WA ensures that Muslims are protected from discrimination at work, at school, and in society. CAIR-WA documents complaints of discrimination from local Muslims. Our responses to these complaints vary from diversity training to law suits against offending parties. In over a decade of service we have resolved over 500 local Muslim civil rights cases, always at zero cost to our clients. Learn how to report a case. Contact us at cairwa.org/reportdiscrimination
---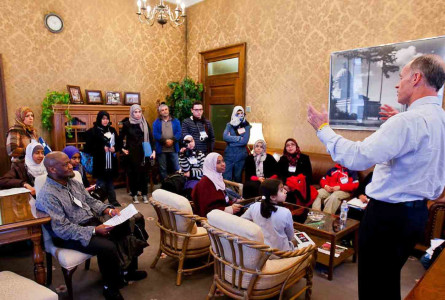 Political Empowerment
Our aim by 2020 is to have the support of the Washington state Muslim community be publicly sought by candidates at all levels as a possible deciding factor in elections. CAIRWA trains and mobilizes community members to ensure that government offcials truly represent and speak publicly about the contributions of Muslims they know. In 2015, we held more than 80 lobbying trainings/meetings statewide, each attended by an average of 20 community members, resulting in at least 10 of them becoming expert lobbyists. Learn more at cairwa.org/TimeToShine and cairwa.org/elections
---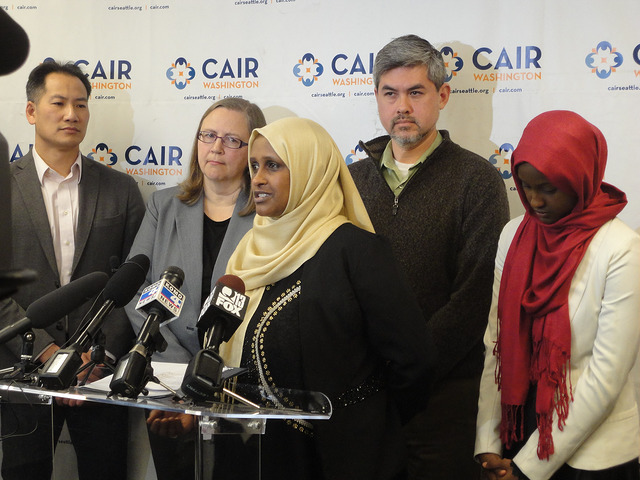 Media Outreach
Our aim by 2020 is for accurate coverage of Islam & Muslims to be the norm in mainstream media, and coverage with derogatory terms and misleading context to be rare exceptions. We monitor mainstream media and flag misleading coverage. We educate editors through relationships, providing resources to help cover Islam and Muslims accurately and offering news-worthy story ideas. In 2015, we trained more than 25 diverse Muslims to speak effectively to media, resulting in over 5,000 media mentions. We will train at least 150 speakers during 2016, and through a public education campaign, ensure that every day, millions of fellow Americans see realistic depictions of American Muslims' lives, contributions, hopes and dreams. Learn more at cairwa.org/press
---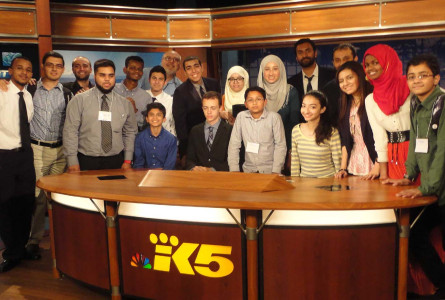 Youth Career Guidance
Our Muslim Youth Leadership Program (MYLP) enables Muslim youth to enter careers in media and politics, where professionals shape public opinion and laws every day. MYLP participants meet and learn from top political and media executives, polish interviewing skills, and refine application materials. In 2016 at least 20 MYLP participants will apply for internships at these offices, so that soon, diverse perspectives will be represented at decision-making tables. Learn more at cairwa.org/TimeToShine
---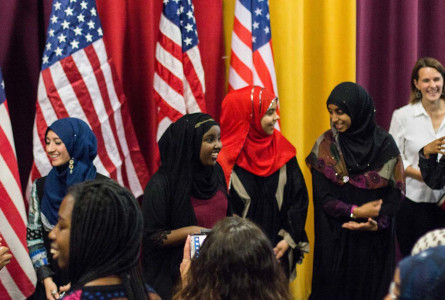 Coalition Building
We continue to build results-focused relationships with more than 250 leaders in faith, labor, business, government, conservative and liberal politics and others, so that all fair-minded Americans are moved to challenge anti-Muslim bigotry and speak publicly about the lives and contributions of the American Muslims they know. Learn how you can contribute to this effort at cairwa.org/partners